Wedding Traditions in Canada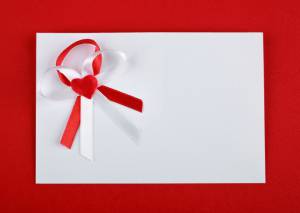 If you've lived in Canada all your life, you probably already know about these traditions. If you're a new citizen or are thinking about having your wedding in Canada, you should know some of the customs celebrated by new couples who are tying the knot. Canada is home to both English and French traditions, which makes wedding time fun and varied, depending on your culture and family.
The Bridal Shower
Instead of a bridal shower, many brides have a "Trousseau Tea," which was on the verge of becoming obsolete. This is a party much like a bridal shower, but it's often for female guests who cannot attend the wedding—even those who just don't make the cut for purposes of keeping the numbers at a minimum. Brides who are having a small, intimate ceremony often choose the Trousseau Tea to enjoy a party with friends who won't get a chance to come to the reception. It's very popular for the bride's dress and accessories to be placed on display for all to see.
Wedding Traditions for the Ceremony
The groom isn't helpless on the day of the wedding, as he often is in some cultures because he simply waits at the altar. He and his family go the bride's house and travel together to the church as a group. This breaks the ice and keeps the groom from wondering if his bride really will appear. The motorcade procession to the church can be just as loud and noisy as when the bride and groom leave to go on their honeymoon.
A religious wedding ceremony can be very long—especially if the ceremony is conducted in both English and French or the couple includes their own speeches, vows, and poems to each other during the ceremony. One exciting new trend in Canadian weddings is that of honoring couples who the bride and groom look up to and respect. They can acknowledge parents who have been married 25 years or neighbors that are role models in their lives.
A traditional Canadian wedding is formal and elaborate, and it can be a civil or religious ceremony or a combination of both. In cities closer to the United States border, Canadian weddings can take on an American format and schedule, but the bride and groom may choose to honor their Gallic heritage and be less formal in their ceremony. Most brides wear white, in the European tradition, but in some areas it's traditional for brides to wear their mother's wedding dress.
The Reception
Who doesn't love a good party? Many wedding parties in Canada last well into the next day, even if the bride and groom have already departed on their honeymoon. Before the party ends, there's plenty of toasting and dancing, along with good-natured humor. A reception is a chance for guests to pay tribute to the couple, but it is also an occasion to rib and tease them. A wedding reception in Canada is a time for lots of laughter and fun—but no outing of secrets, please.
Folk bands are quite popular with French-Canadian weddings, but any kind of music, from live bands to DJs, is appreciated. One common tradition is the wedding wheel dance, where guests pay to dance with the bride or groom. It used to be considered a way to help offset the costs of a wedding, but today it helps pay for the honeymoon. In the sock dance, the unmarried guests take off their shoes and dance in their socks, but the fun is that they find the silliest socks they can. Guests throw money at the dancers, which in turn goes to the bride and groom. A Canadian wedding truly offers a chance to explore different customs and traditions of your own family and combine them with that of your faith and community.