The Religious Movement in Canada for Syrian Refugees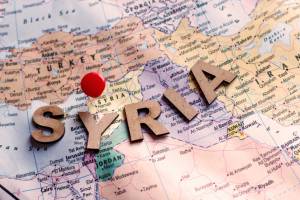 Since the Syrian civil war broke out in 2011, it's estimated that there are more than four million people who are refugees, according to the United Nations Refugee Agency. After the photo of a young Syrian boy found dead on a Turkish beach was published, it brought the issue to the forefront of mainline news. The UN Refugee Agency made an appeal to every nation to help resettle 100,000 Syrian refugees. Canada committed to another 10,000 on top of the 1,300 that it had already said it would help. However, only about 2,500 refugees have been taken in at this point.
Why Syrian Refugees Cannot Get Help
Mayors in practically every city in Canada want to help Syrian refugees, but there are a number of obstacles that make it difficult. One of the biggest challenges is that refugees fall under federal jurisdiction. While the will is there to accept people into the community, it takes time to get all of the paperwork and screening done. These are a few of the challenges:
Canada is focusing on minorities, which indicates that it is choosing refugees based on religion.
Bureaucratic red tape is slowing down the process. Limited staff and paperwork obstacles delay the status of refugees. It can take from 11 to 19 months or more to work through the paperwork.
Private and community organizations must get a proof of refugee status from the UN High Commissioner for Refugees or a foreign state, which adds another layer of red tape for this vulnerable population.
The Immigration and Refugee Board is not fully spending the budget it has to help resettle refugees.
Who Is Stepping In?
It's estimated that only about 27 percent of the refugees entering Canada are doing so with government assistance. It's the religious sector that is stepping in and meeting the need. Not only are Muslims taking steps to bring Syrian refugees to Canada to settle them, but those of different faith are as well. This worldwide crisis brings together unusual pairings, all in the name of human rights.
The Mennonites in Edmonton started working with the Muslim community in 2014. It's estimated that the group has reconnected 32 individuals from Syria with relatives in the area. It has another 100 refugees in line to be resettled to Edmonton by the end of the year. The Mennonites is a religious group known for its sponsorship for those displaced. Since the 1970s, it has sponsored more than 70,000 people who were fleeing their homeland due to war or conflict. But in order to help the Syrian refugees, it had to work with the local imams.
In Ontario, 21 churches came together to raise the $32,000 necessary to pay for living costs of a sponsored refugee family. However, this group also had to reach out to the Muslims to work together to bring two entire families to the community. They raised money through bake sales, bazaars, and online donations. This small group inspired more congregations to beef up their own efforts to bring families into Canada.
The Archdiocese of Toronto has already helped 120 Syrian refugees to date, but it has ramped up fundraising efforts. Over the next 100 days, the goal is $3 million, which will bring in 100 families. A Jewish congregation in Toronto is also sponsoring a Syrian family by working with Lifeline Syria.
Working Together Builds Relationships
Interfaith groups that bring these refugees to Canada aren't just bringing them over and leaving them on their own. Once the families arrive, they often need language assistance and integration into the community to be able to find their way. It's not just financial assistance that needs to be provided by the sponsoring organization. Getting these families out of the camps that they are currently living in is going to take everyone coming together and not considering religious background.