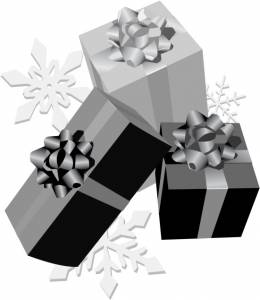 One of the first things couples must decide after getting engaged is the date of the big day. The initial instinct may be to opt for a spring or summer wedding, but winter weddings in Canada are fast becoming a popular option. There are many lovely venues around the county that are perfect for nuptials at this time of year.
Snow Can Create a Fairy-Tale Setting
If it snows on your wedding day, you will have a ready-made, magical backdrop and the opportunity for uniquely beautiful wedding pictures. Imagine photos of family and friends with gently falling snow in the background. Guests can also pose alongside outdoor ice sculptures, snowmen and Santa's sleigh. In addition to snow, you may also benefit from festive holiday decorations already in place at your venue.
Availability
The majority of people still get married when the weather is warm, so chances are you will have more options when it comes to venues. Prices are also usually lower, unless you opt for a wedding at a ski resort in high season. There may be less competition when it comes to the availability of friends and family. With the exception of the holiday season, guests may have fewer social commitments during the winter.
Being Different Is Cool
There are probably a lot of people who have never attended a winter wedding, and the allure of a new experience can be enticing. When it is cold, there is a whole array of different ways to entertain guests, such as skiing, ice skating, snowshoeing and snowball fights. There are also a limitless number of choices for less conventional wedding attire. Think faux fur wraps, Victorian boots and funky hats.
Idyllic Spots for a Canadian Winter Wedding
Storm Mountain Lodge and Cabins, Banff
Nestled in the Canadian Rockies in Banff National Park, Storm Mountain Lodge and Cabins is the perfect choice for a small wedding in a secluded scenic location.
Castle Moffet, Nova Scotia
Located on breathtaking Cape Breton Island, there are views of the surrounding mountains and Bras d'Or Lake. The castle provides a lovely, romantic setting that is the perfect place for couples to begin their life together.
Vineland Estates, Niagara on the Lake
Long considered the most popular place to honeymoon, many couples are also realizing the Niagara Falls area is a spectacular place for a wedding as well. Niagara on the Lake is situated several minutes from the falls and has many vineyards and orchards. The Vineland Estates vineyard sits on acres of picturesque countryside, and features a gourmet restaurant and a lovely stone carriage house that is a wonderful place for a wedding. There are also many charming inns in the surrounding area.
If you really want to embrace the cold, holding your nuptials at the Ice Hotel in Quebec may be a perfect choice. Composed entirely of ice and snow, this venue is open from January to April. Quebec City is also one of the most romantic places anywhere and offers an abundance of old world charm and fantastic cuisine.
Other Winter Wedding Tips
If you are hosting a wedding in the mountains, and you or guests live at lower altitudes, be aware of the possibility of altitude sickness. Drinking lots of water and not overindulging in alcohol the first night in town are two suggestions. There is also medication available that can help you avoid getting sick.
Protect Yourself From the Sun
The sun can be particularly intense during the winter, especially if you are in the mountains. The higher altitude makes the sun's rays more powerful, and they are reflected in every direction off of the snow. Wearing sunglasses and using sunscreen and lip balm provides additional protection.
Your wedding is a very special event. Be bold and consider following the path less traveled by having it in winter.