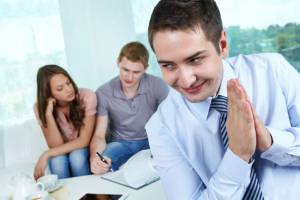 It used to be thought that the ticket to citizenship was marriage to a citizen. When the marriage is only to gain entry to Canada, this is fraud. The Canadian government is cracking down on marriage and immigration fraud. The Canada Border Services Agency (CBSA) is not just targeting individuals who came to Canada under false pretenses, but the ringleaders who put the process in motion.
False Documents for 1,000 Clients
Wang Xun, who is an unlicensed immigration consultant, just plead guilty to eight charges that related to his fraudulent business of providing services to clients who married to obtain Canadian citizenship. It's estimated that he helped over 1,000 immigrants come to the country, all of whom may face having their status revoked. Wang's sentence has been delayed while the judge makes a decision. The CBSA is investigating the clients and has confiscated 165 passports so far.
Project Honeymoon
Unfortunately, Wang Xun is not the only person who has been committing marriage fraud in Canada. The CBSA called their 2008 investigation "Project Honeymoon." It discovered 130 Chinese nationals who came to Canada, got married for residency status, and then divorced. Not only did Project Honeymoon go after the clients, it also targeted one of the ringleaders, Wei Ren Z, who goes by multiple names. Wei served an almost two year house arrest for her part in the scheme.
One of the clients, Xiulan Li, has spent the past seven years fighting her deportation. She married her Canadian spouse in 2006 in a staged fake wedding. She received her permanent resident status in 2007, then divorced her spouse in 2009. The couple never lived together during any time of their marriage. In 2010, Li faced deportation, and she tried to ignore the interview requests from CBSA. It was a year later when her fraudulent husband admitted to the scam.
Li was ordered to leave Canada, but appealed the decision. She asked to stay on compassionate grounds. Just days ago, the Federal Court refused to block the lower court's ruling that Li be deported. She is leaving Canada for her homeland, which she states that she no longer has ties to. Interestingly, there is very little information about the groom and whether or not he was charged with illegal activity.
Is the Honeymoon Over?
As of October 25, 2012, the regulations for marriage sponsorship changed. You must now live with your spouse for two years in a genuine relationship from the time you get permanent residency. The sponsor has to provide financial support to the spouse for three years, even in the event of a divorce. Although there are exceptions in the case of abuse or neglect by the sponsor. Citizenship and Immigration Canada is cracking down on fraudulent marriages because the generous program was being abused.
Canada is not the only country to implement tougher measures. Great Britain, Ireland, and the United States have all seen a rise in immigrant marriage scams. Australia canceled 1,053 visas since 2010 due to fake relationships. It's an international problem that is affecting families around the world. Marriage fraud makes it more difficult for genuine families that need to relocate.
Don't Be Involved in Marriage Fraud
The CIC and CBSA recommends that all citizens think carefully before getting involved in a marriage with someone from another country. Sponsors who enter into a marriage of convenience may face criminal charges and will be required to fulfill the sponsorship terms of their contract. Applicants who misuse the system may be banned from travel to Canada for two years and be deported. There may be additional legal action that can be taken as well. Immigration fraud is taken very seriously and Canada is no longer the "soft target" that it once was. The laws have been toughened and the CIC is cracking down.