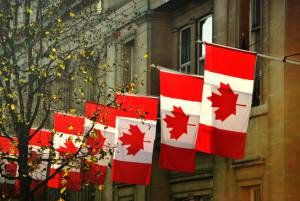 The Canadian Government has begun accepting applications as of January 28 for its new Immigrant Investor Venture Capital Program. It is the latest version of a similar initiative started several years ago, and offers applicants a potentially faster track to permanent residency. The catch is that they are required to contribute $2 million to a government designated investment fund over roughly 15 years. Detractors call the program "cash for citizenship."
The Details
Originally announced in December 2014, the final program details were made known in late January.
Up to 500 people may apply, but only 60 individuals and their families will be awarded permanent residency.
Interested parties can apply from January 28 to February 11, or until the maximum number of applications have been submitted.
Immigration Minister Chris Alexander stated, "This pilot program is designed to attract immigrant investors who will significantly benefit the Canadian economy and better integrate into our society, which contribute to our long-term prosperity and economic growth."
Fund Directive
The investment division of the Business Development Bank of Canada will primarily manage the money, but there is no guarantee of success. The directive of the fund is to "invest in innovative Canadian start-ups with high growth potential." Participants will receive periodic dividends if the investment choices prove to be profitable.
What It Means to Be a Permanent Resident
Permanent residents are not Canadian citizens, but have specific rights including the following:
They are allowed to live, work and study any place in Canada.
They are protected by Canadian laws and the Canadian Charter of Rights and Freedom.
They will be eligible for the majority of social benefits available to Canadian citizens such as health care.
They can apply for citizenship.
Permanent residents are responsible for paying taxes and abiding by all Canadian laws. They are not able to vote or stand for political office, and are ineligible for certain positions requiring high-level security clearance. Another requirement is permanent residents must reside in Canada for a minimum of two years out of five. If they don't, their permanent residence status may be forfeited.
Famous Canadian Immigrants
There are many opportunities afforded to the residents of Canada. The country is a politically stable democracy, has a robust economy and offers superior healthcare. Many people have chosen to immigrate to Canada over the years for these and other reasons. Some of the more notable immigrants are:
Adrienne Clarkson was born in Hong Kong in 1939. Her family moved to Canada in 1941 as refugees, and she grew up in Ottawa. Clarkson is a journalist, broadcaster and stateswoman. In 1999, Queen Elizabeth II appointed her the 26th Governor General of Canada and she served until 2005. After that position, Clarkson was appointed to the Queen's Privy Council for Canada in 2005.
When he was 10, Herjavec's family immigrated to Canada from Croatia to escape the communist regime. He started the internet security firm BRAK Systems in 1990 in his basement. In 2000, the company was sold to AT&T for $100 million. His next venture was to found the software security company, The Herjavec Group. Herjavec can be seen on the Canadian TV series Dragons' Den and the American TV series Shark Tank. Both shows feature extremely successful entrepreneurs interested in investing in other promising start-ups.
Born in Germany in 1948, Eckhart Tolle moved to Canada in 1995 and currently lives in Vancouver. He is a renowned spiritual writer. His books, The Power of Now and A New Earth, have both made the New York Times Best Seller list.
The 60 immigrant investors who are selected will be granted permanent residency in a great country. However, there is no free lunch in Canada, and those interested will have to decide if the $2 million fee is worth it.