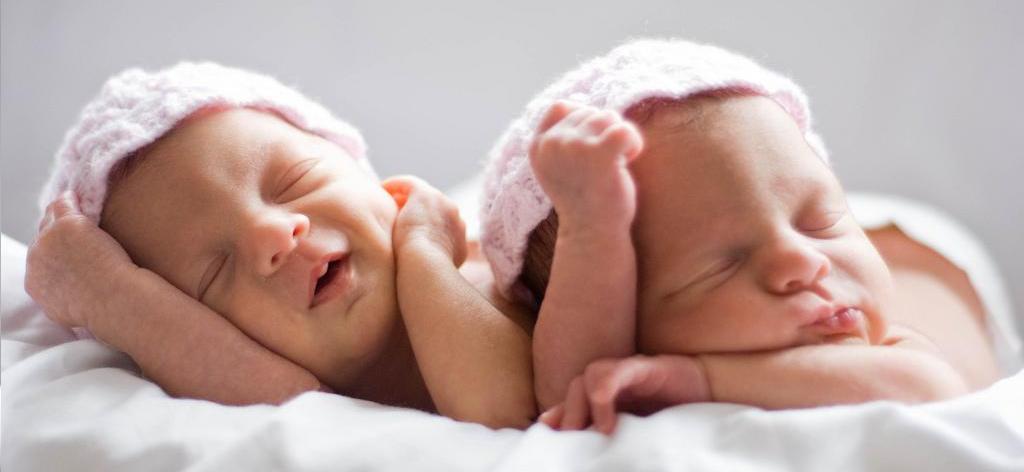 Waiting for the arrival of a baby can be an exciting guessing game since due dates are not always accurate.  If you happen to be expecting two babies, the anticipation may be even greater. A very unique event occurred in Toronto and Washington D.C. this past New Years; 2 sets of twins were born in different years.
Gabriela and Sophia
Canadian mom Lindsay Salgueiro was not planning to spend the last day of 2013 in the hospital, but her infant daughters had other plans in mind. Salgueiro's original due date was January 19th.  Baby Gabriela arrived just before midnight and weighed in at 7 pounds.  Sister Sophia arrived 8 minutes later weighing 5 pounds, 15 ounces.  The incremental time difference of the deliveries gave Sophia the opportunity to have her own special New Year's birthday and to be one of the first babies of 2014. Both mother and twins are doing well and the city of Toronto is very pleased to have played host to such an auspicious event.
Lorraine and Brandon
Five hundred miles away from Toronto in Washington, D.C., Yaleni Santos Tohalino was making some New Year's history of her own. She also delivered twins with one being born in 2013 and another in 2014. Her daughter, Lorraine, was born at 11:58 on December 31st and had a birth weight of 6 pounds, 5 ounces. Brother Brandon arrived at 12:01 AM weighing 5 pounds, 10 ounces. The brother and sister will have a very unique birth story to share with their own children and grandchildren Yaleni and proud dad Father Warren Begazo were very happy to welcome their December 31st and January 1st babies.  It is safe to say their New Year's Eve will take on a whole new level of significance and special memories.
Other Notable Births of 2013
While it is difficult to top the New Year's twins from Toronto and Washington D.C., there were some other notable births in 2013. Prince George Alexander Louis arrived on July 22nd. He is the son of the Duke and Duchess of Cambridge, otherwise known as Prince William and Kate Middleton. Prince George is third in line to the British throne after his grandfather and father. He would have been the first grandchild of Princess Diana. North West, the daughter of Kim Kardashian and Kanye West, was born on June 15th. Kardashian heads her own fashion and reality show empire. West is a Grammy winning recording artist and fashion mogul.  Uniting Gabriela, Sophia, Lorraine, Brandon, Prince George and North West someday would make for an incredibly interesting birthday celebration.