Pop-Up Weddings: An Easy, Low-Cost Way to Tie the Knot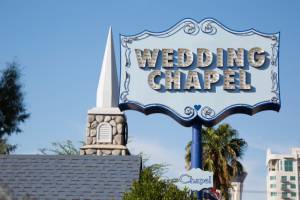 From Sydney to Washington, D.C., to Vancouver, more and more couples are choosing pop-up weddings, which is an innovative and unique way to get hitched. Described as a "fancy way to elope," this new trend is growing in popularity. Vancouver-based Pop Up Wedding BC is leading the way.
How Do Pop-Up Weddings Work?
At a pop-up wedding, multiple ceremonies are scheduled throughout the course of a day at the same venue. The nuptials take place at different times, but the cost of each is lower because the day's expenses are shared among each event and they are economies of scale. All the details such as flowers, photographer, officiant, caterer and DJ are pre-planned so the couples and their guests only need to show-up and enjoy. A variety of options and packages are available, but prices can be as low as $1,050 for the most budget conscious. Each year, new locations are added to the list.
Upcoming Dates BC
Pop Up Wedding BC has several upcoming events.
August 8, 2015

Vintage Garden Wedding in Abbotsford, B.C. – all three packages sold out.

August 9, 2015

10 packages available
Wedding will take place at a secret location in Downtown Vancouver.
Each event is for 10 to 20 guests.
Prices range from $1,050 to $2,999 depending on whether or not there is a reception.

July 2016

Mountaintop Wedding
You and up to eight guest will take a helicopter to a scenic mountaintop for the wedding ceremony.
A reception in the hangar with additional guests can also be added.

August 13 & 14, 2016

Chilliwack farm wedding
Up to 100 guests
Choose from a morning reception, or lunch or dinner BBQ in a rustic barn on the property

September 10 & 11, 2016

Vintage Garden Wedding in Abbotsford, B.C.
Up to 100 Guests
Three options: Ceremony only, morning brunch and evening reception

December 3, 2016

University of British Columbia Boathouse wedding
Stunning setting on the Fraser River with scenic views of the North Shore Mountains.
Six elopement ceremonies for up to 40 guests.
One reception package for up to 100 guests.
Las Vegas Anyone?
While the Las Vegas wedding chapel experience is not the same thing as a pop-up wedding, there are some similarities. Tying the knot in Las Vegas is one of the easiest, fastest and least expensive ways to get married.
You do need a marriage license from the Las Vegas Wedding Bureau, but the Court House is open 8 a.m. – 12 a.m. Monday through Friday, and 24 hours a day on weekends and holidays. The cost is $60 and you will also need to bring a valid driver's license or passport.
The actual ceremony typically last 15–20 minutes, but it is a good idea to allow some extra time for pictures and anything else that may come up.
You can wear whatever you choose. Many Las Vegas wedding chapels also have bridal gowns and tuxedos for rent. It is smart to call ahead to reserve your outfits and determine whether or not they require alterations.
The most basic package usually costs around $100 and includes the ceremony, music, 10 pictures on a disc, minister and witness, if needed. Other more expensive packages can feature items like flowers, a video recording of the nuptials, shuttle service, extra pictures and even trays of appetizers for guests.
Some couples prefer a "destination" package. This can include being picked up at your hotel with a limo and getting married any place you choose on the strip. Some wedding chapels will also arrange weddings at scenic Red Rock Canyon, which is approximately 45 minutes from Las Vegas.
The cost of weddings continues to rise. Having a pop-up wedding or getting married in Las Vegas are two options that can be more affordable while still having special significance for the couple.