Canadian Online Dating Site Celebrates 100 Million User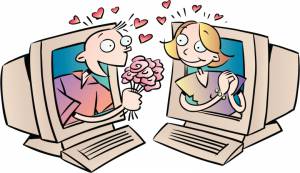 Online dating services used to be more of a last resort for people who could not find partners by traditional means. These services are now mainstream and boast many success stories of happily married couples. Vancouver-based PlentyOfFish (POF) was one of the first players in the online dating space. The company was founded in 2003 by Markus Frind. It recently celebrated a big milestone; POF has now surpassed 100 million users.
A 1999 graduate of British Columbia Institute of Technology, Marcus Frind launched the company from his apartment in 2003. He named it PlentyOfFish after the expression "there are plenty of fish in the sea."
In 2008, Frind hired his first employee. By this time, the website was generating $10 million in revenue and 15 million people had signed up for the service. The company has experienced tremendous growth over the past few years, and revenue is now two times what it was in 2012. It currently has over 70 employees and is headquartered in downtown Vancouver. The dating business has been good to Frind; his estimated net worth is $200 million, and he still owns 100 percent of the company.
POF is free to join, unlike many other dating websites, but a premium fee-based service is also available. Approximately four million users visit the website each day, and the service is available in five languages. Frind estimates 80 to 90 percent of subscribers access the site from their mobile phones. This is a substantial increase from 10 percent mobile traffic two to three years ago.
PlentyOfFish has evolved over time. Frind recently made some alterations to the website in hopes of attracting and retaining customers more interested in meaningful relationships than flings. Age difference restrictions have been enacted, and men using the site are no longer able to include images in messages. The company has also been featured in music videos with Lady Gaga, Britney Spears and others. POF has diversified the services it offers; in 2013, it acquired FastLife, the world's biggest speed dating and singles event service.
Data Focused
The company tracks copious amounts of user data, which helps it make compatibility "suggestions." It also recommends people take a free personality test to improve match results. Following are some company data points.
Women who own cats are 42% more likely to end up in relationships than female users who don't.
Couples who have both parents still married are more likely to have a successful relationship.
Males who have a description in their user profiles over 460 characters and female users who write ones over 650 characters have a higher probability of finding a match.
Tips for Using Online Dating Services
A good profile can really improve your chances of meeting a compatible partner. It is important to be honest; misrepresenting yourself is a bad way to approach online dating. A profile that accurately represents your personality gets much better results. Be sure to proofread. Try to avoid including every last detail about yourself and leave a little mystery. Unless you are a stand-up comedian (and even then it may not work), trying to be funny in your profile is not usually a good idea because other users may misunderstand you.
Meeting for coffee or lunch in a public place is a better a choice for a first date than dinner. There is less pressure, and it is easier to gracefully leave at the end. Being optimistic and open-minded are also good strategies. Don't get discouraged if it doesn't work out. There are plenty of fish in the sea.
Online dating has helped numerous people find partners who may not have otherwise. The continued success of PlentyOfFish proves it works for many users.