Astrology 101: Signs and Planets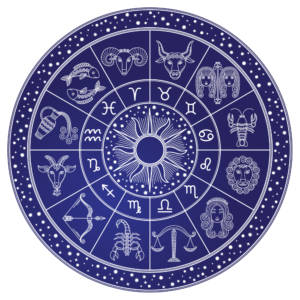 What does it mean to have a Gemini rising sign, a Capricorn Moon, or your Venus in Leo? Astrology buffs may already get it, but you may be wondering about the significance of planetary positions in your birth chart. Understanding how sign and planet energies blend is key to comprehending how interpretive astrology works.
Why Are Planetary Positions Important in Astrology?
Astrologers examine and interpret how a planet's energies combine with those of its resident sign. This synergy produces certain effects based on the date, time, and location of a person's birth. Think of these combined energies like an equation: planet plus sign equals meaning. For reference, Mystica Astrology briefly explains the qualities represented by each planet. Astrostyle also offers an extensive guide to each of the astrological signs.
The Basics of Interpretation
While celestial energy combinations are an important basis of astrological interpretation, looking at how they specifically play out in someone's chart can also be useful. A key starting point is the primal triad consisting of the Sun, Moon, and Ascendant signs. Together, these three compose the core of an individual's personality. The three planets that follow, Mercury, Venus, and Mars, represent concerns in our personal day-to-day lives. The five outer planets exert long-term effects and can impact generational groups due to their longer orbits.
An Example of Basic Astrological Interpretation
For an in-depth example of how interpretation can work, let's examine the natal chart of an individual born on August 14, 1976. For brevity's sake, we'll only look at the first six planets and points in this chart:
Sun in Leo
Ascendant in Aries
Moon in Aries
Mercury in Virgo
Venus in Virgo
Mars in Virgo
The Primal Triad and Its Meanings
The Sun speaks to one's personality, ego, and self, but it can also represent the search for identity. Meanwhile, Leo represents creativity, generosity, loyalty, and charisma. With these two energies combined, the individual in our example prefers to be passionate, generous, devoted, and expressive.
Yet the Sun is just one component of the primal triad. You'll notice that this person's Ascendant and Moon are both in Aries. The Ascendant, or rising sign, signifies our external selves: the masks we wear and how we present ourselves to others. Conversely, the Moon stands for our inner selves, emotions, and deepest needs.
Aries symbolizes energy, drive, will, and direct action. Others may view an Aries Ascendant personality as direct and straightforward. Those with an Aries Moon value emotional independence, direct expression, and the desire to act. Because this individual has the same rising and Moon signs, outer presentation and inner emotions won't usually conflict with each other.
Mercury, Venus, and Mars
Astrologers also view Mercury, Venus, and Mars as critical planets. Mercury stands for communication, thought language, information gathering, and analysis. Venus represents desire and attraction on many levels: love, sexuality, and even our preferences in art, politics, and culture. Finally, Mars symbolizes human drives, motivations, aggression, and even how we choose to fight.
In our example, the natal chart shows that Mercury, Venus, and Mars are all in Virgo. As you may remember, Virgo is the sign of details, service, practicality, and modesty. This individual likely prefers a precise approach to communication and easily keeps track of details. Partners shouldn't expect showy romantic gestures, but they'll enjoy dedication and lasting commitment. Virgo energies temper Mars's natural aggression, resulting in someone with focused, disciplined, and sustained efforts in reaching goals.
Putting It All Together
It's one thing to know what zodiac signs your planets and points are in, but it's quite another to recognize potential interpretations. That's part of the fun with astrology: divining meanings and possibilities. Everyone deciphers details differently, but basic principles can help you understand the core meanings behind planets in your natal chart.